JOIN THE SOCIAL HOLOGRAM For Windows, Android & iOS
Camtastic lets you interact with the world AS YOU ARE!
Feel "touched" and present in the moment! You only need a camera, static background and lighting
Once you experience the Camtastic Hologram You can invite your friends and make money
Maximized privacy! We don't use cookies nor share your data.
Register Now
Start your Social Hologram Streaming in Under 2 Minutes!
FIRST - Ensure you successfully registered your username in the above registration window.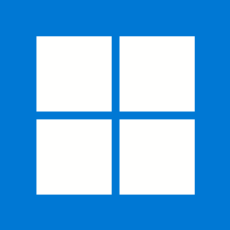 Windows Download to your DESKTOP Just ensure Camtastic has camera access in Windows Settings.


Android Download Click on the Logo app and go to information/settings then within the "Permissions"
- allow camera and storage. Then click on top menu "all permissions" and enable reading and changing/deleting to SD.
Not setting the above may not allow you to start the Camtastic App or may result in errors

LOG-IN with your registered username, Create a password you will remember in the future.

Three Simple Rules for Your Perfect Camtastic Hologram Stream
1. If you are with Android or laptop, ensure the device is not moving or shaking. It will ruin the hologram.

2. STATIC BACKGROUND. Select from a variety of static or dynamic backgrounds:
A. Your background should remain STATIC! If the lighting changes you will have to press the "RESET" icon.
B. Any moving objects such as fans, curtains or hanging as they move with subtle airflow.

3. LIGHTING:
A. Keep Low-light from the sides for best holographic picture.
B. Ensure your laptop or phone are not moving during your streaming, or you will have to press "RESET".
B. In most cases, a lamp-stand and the light from your device is perfect.
C. Ceiling lights area bad idea as it may deflect light from you or your clothing.
D. Light effects or flashing/changing LED's change the background – so do not use them.

- We are working on some cool lighting effects so you will not need any special lighting or effects on your side.
- You will automatically receive additional guidance and assistance within the software
- You can keep up to date with the Official Camtastic YouTube Channel

Some More Info About The Camtastic Technology
Camtastic Hologram uses patent-pending technologies to ensure great experience for users and streamers alike.
From not having streams with "squares" as a picture to not having a circle for buffering streams.
All other social streaming platforms create a box for each person streaming, with its own buffering/latency.
The Camtastic pending-patent technology is the only platform to create a hologram of all streamers
within a hologram on-the-fly, without any buffering.

What makes Camtastic different from other social streaming platforms is the fact that to a viewer,
all streamers within a hologram seem as if they are together in real life, doing something at the same time.
A popular example is a live DJ set where everyone dancing to the beat in-synch, just as if they are in a real event.

OUR ROADMAP: More than Just a cool Social Hologram
We are tirelessly working to bring new experiences. Here is a partial list:

• Engage with your audience like never before, interactive gifts and "touching"
• Create a wishlist and let others buy them. We ensure delivery to your door!
• Support or gift streamers like never before, or receive gifts for real cash-outs
• Experience immersive games like never before, with no special equipment!
• Shop or create your store in a holographic setting, try items before you buy
• Sell, buy and exchange digital goods, including NFT's videos, pics and files
• Join or create communities, tribes and more. All with holographic streaming
• Take your dating and love to the highest interactive level! Dates feel so real
• Earn badges and compete on different leaderboards. Get bonuses and more
• LIVE/IMMERSIVE gaming engine. Join the community to shape the future
• Lots more.